The bulk of this text is taken from an essay I wrote last year for a course called "Making Masterpieces" at uni. I chose to write on this portrait because I have been in love with it since I first saw it. I love the personality that Sargent has woven into the expression of the sitter, and how the detailed face contrasts with the looser brushwork of her clothes and background. I haven't seen this portrait in the flesh yet, but next time I am in Edinburgh I intend to go and spend some time with Lady Agnew.
John Singer Sargent was a very popular American artist who worked in the UK in the late 1800s/ early 1900s. This portrait was commissioned and exhibited in 1892, and the success and admiration it garnered lead to Sargent's incredible popularity among the British aristocracy.

Lady Agnew, the sitter for this painting, was the wife of a barrister and new to high society. Her portrait launched both artist and sitter to fame in English high society, leading to a successful career for Sargent and an eminent social life for Lady Agnew.

Lady Agnew of Lochnaw is currently hanging in the National Gallery of Scotland, Edinburgh. The portrait shows Lady Agnew sitting to one side of a Louis Quinze-style chair, with the picture cutting off just above her feet. She faces the viewer directly, wearing a white silk gown and lilac sash. The portrait was painted over the course of several sittings at Sargent's London studio, so many of the components are standard studio props of his. For example, the Chinese hanging in the background appears in his other works Mrs George Gribble, 1888 and Mrs Charles Thursby, 1897-8.
Sargent has carefully painted Lady Agnew with a strong personality, her casual pose and almost mysterious expression draw the viewer to her. Her face is given the most detail and attention, whereas her clothing and the background are made up of strategically placed brush marks. The portrait shows Sargent's best technical skill in painting different textures and materials. Sargent utilises the brush marks rather than try to disguise them,as is most noticeable on the floral pattern of the chair. When viewed from a distance they appear as flowers, but up close it is obvious that they are just loose, but calculated, brush marks.

Lady Agnew, as with many of Sargent's portrait, has appealed to viewers from its first exhibition to the present day. Sargent has mastered the idea of sprezzatura, giving his sitter an elegantly crafted mask of deliberate nonchalance. Lady Agnew herself went on to enjoy a luxurious life for many years, even opening her own private salon in London. Eventually, her lifestyle proved unsustainable, and in 1925 she made the decision to sell her own portrait to the National Gallery of Scotland.

Lady Agnew propelled him to fame in Britain,after a very successful exhibition at the Royal Academy in London in 1893. The popularity of the painting lead to further commissions and was the foundation of his newfound reputation as a portrait painter of the members of Edwardian high society. In 1902, sculptor Auguste Rodin (1840-1917) described Sargent as "the Van Dyck of our times". Although his style is quite different from Van Dyck, the idea and appeal behind his works is similar. Hired by rich English society families, Sargent produced flattering portraits as Van Dyck did for King Charles I in the seventeenth century.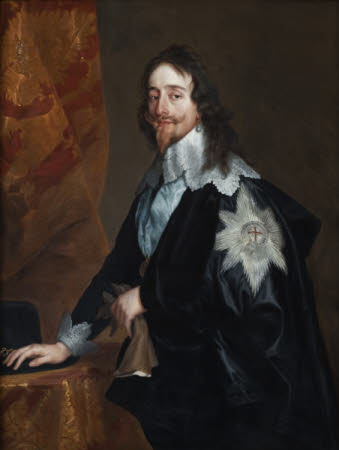 His works were very well received by his customers but did face deprecation from critics both at the time and since. Many thought his works to be superficial and lacking a deeper meaning or soul. In his autobiography, writer Osbert Sitwell (whose family commissioned Sargent) said that the reason the upper classes liked him so much was that through his portraits he allowed them to understand "how rich they really were". His portraits were not just aesthetic decorations, but a symbol of wealth.

Sargent's works may be considered to be superficial, but there is no denying the finesse with which he created his works. Lady Agnew is one of his greatest works because it exemplifies his style, approach and reputation. It is clear that Lady Agnew was the beginning of Sargent's successful English career. The appeal of Sargent's works has proven to be enduring, with his portraits intriguing viewers even now. For these reasons, the painting is without a doubt a masterpiece.

_________________________
"John Singer Sargent | Auguste Rodin |American | The Met." Accessed February 13, 2018. https://metmuseum.org/art/collection/search/21396.
"Lady Agnew of Lochnaw" Accessed December 12, 2018. https://www.nationalgalleries.org/art-and-artists/5396/lady-agnew-lochnaw-1864-1932.
"King Charles I" Accessed December 12, 2018. http://www.nationaltrustcollections.org.uk/object/1139944.
Ormond, Richard. John Singer Sargent: Portraits of the 1890s: Complete Paintings. New Haven: Yale University Press, 2002.
Osborne, Harold, ed. The Oxford Companion to Art. First Edition edition. Oxford: Oxford University Press, 1970.
Sitwell, Osbert. Left Hand Right Hand & The Scarlet Tree in Two Volumes. First printing thus. London: The Reprint Society., 1946.
Various. A Companion Guide to the National Gallery of Scotland. Edinburgh: National Galleries of Scotland, 2000.